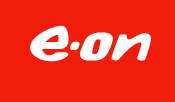 E.ON, the German utility has finally bid €38.75(*) per share for ENDESA
, the largest Spanish electricity group.
The bid values ENDESA at €41bn, almost the double of the €22bn offered a few months ago by Gas Natural, whose hostile approach to Endesa, backed by the Socialist Government, initiated the battle and the discussion between the Catalan nationalists, and the rest of the Spaniards.
Before E.ON's bid was disclosed, ENDESA chairman, Manuel Pizarro announced at a press conference that the price of his company was the one paid on the market. ENDESA's shares closed on Friday in Madrid Stock Exchange at €39.04 (up 1.64% from previous session).

In that press conference, Mr Pizarro also criticized Gas Natural, the Catalan utility, which on Thursday night formally withdraw from the contest, 24 hours before it was scheduled to present its final bid in a sealed envelope. He said: "They just walked out, slamming the door behind them."
I don't know if the E.ON's offer is fair, but as I mentioned in my previous post,
Mr. Pizarro, and most of ENDESA's shareholders have won the battle to Mr. Zapatero and the Spanish Socialist Goverment.

(*) In the event that ENDESA pays any dividend before closing, the overall offer value of €38.75 euros per share shall be reduced accordingly.