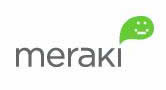 I've started writing back in my blog on a daily basis, and since I've some free time, I've also started reading other blogs as well.
Today I've left a couple of posts at Martin Varsavsky's blog questioning FON and WHISHER's business models, and today I've heard about MERAKI, the new kid in town.
Well, it is not the new kid in town, since it isn't exactly new, but it comes to compite with the Spanish start-ups in the WiFi world. MERAKI promises us something similar to FON and WHISHER, and that is just to have a WiFi connection when we are out of home, if we share our own connection.
It seems that the idea started at MIT, as a doctoral reseach project of one of its Ph.D. candidates to provide wireless access to graduated students.
Meraki is based in Mountain View, California, and is backed in part by Google.